See below for the collection of useful databases and genealogy resources for all ages
offered through the Greensburg Hempfield Area Library.
For all of these databases you will need use active library card in good standing.
The resources marked with an * you may access with a digital card through the Westmoreland Library Network. Find instructions here.
Downloading eBooks *
Click here for the latest eBook instructions for OverDrive
and Libby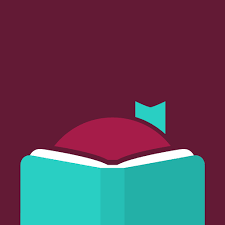 apps to access eBook and eAudiobooks. Public libraries pay a higher price for eBooks and eAudiobooks. To combat this issue, the libraries in Westmoreland County have come together to create "Westmoreland eBook Network." Together we have acquired a collection of over 10,000 eResources.
Databases


Gale Courses offers a wide range of highly interactive, instructor led courses that you can take entirely online. As a library card holder in good standing, you are entitled to these courses at no cost. Courses run for six weeks and new sessions begin every month.

Pronunciator is a fun and free way to learn any of 163 languages with self-directed lessons, live teachers, movies, music, and more. All you need is your library card and access to the internet!
---
Power Library *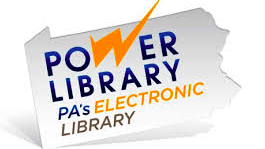 Clicking on the POWER Library will take you to the Power Library homepage. Power Library is the place to find trustworthy answers to questions about healthcare, consumer purchases, personal finances, and much more. Enjoy free 24/7 access to newspapers, magazines, journals, historical documents and photos, online databases, and eBooks. Research a subject. Learn about your family history. Locate a title. Explore career options. It's all here at POWER Library
Below you will find the many resources from POWER Library. Or you can click here to see the dozens of online resources organized by category.
---
POWER Kids E-Resources*

Power Kids is the online portal to all that Pennsylvania libraries offer. Enjoy free 24/7 access to reliable sources for learning and projects.
Just some of the options are:

Watch videos, read books, and play games.

Learn how to be a safe, responsible, and smart citizen online and in real life.
Learn about people, places, nature, history, and science with videos and eBooks.
---
POWER Teens *

POWER Teens provides online resources including full-text research e-resources, collections of photographs and documents, the statewide catalog of materials held in libraries throughout Pennsylvania, and Chat with a Librarian.
Featuring:
---
Individual POWER Library E-Resources *
The latest additions!


Accurate, authoritative, and up-to-date service and repair information for thousands of domestic and imported vehicles.

Detailed repair guides for all types of small engines and resources that support routine maintenance (tune-ups, brake service) and extensive repairs such as engine and transmission disassembly.

Indexing and abstracts for 280 peer-reviewed journals.
Topics covered include:
Assessment

Best practices

Continuing education

Current pedagogical research

Curriculum development

Higher education

Instructional media

Language arts

Literacy standards

School administration

Science & mathematics

Teacher education
---
Individual POWER Library E-Resources *
---
Gale Topic Collections *
---
Genealogy
The Pennsylvania Room at the Greensburg Hempfield Area Library is an excellent resource for anyone interested in researching Westmoreland County families and local history. There has been a Pennsylvania Room collection at the Greensburg Hempfield Area Library since the collection moved into the old post office in 1969. The Pennsylvania Room houses many important and unique resources that are hard to find. These resources include church and cemetery records, city directories, histories, newspapers on microfilm and more. These resources are available for in-library use only. Reference librarians are available to assist anyone who is interested in using the collection. Click through on the titles below for more details.
Genealogy
For out-of-town individuals interested in the genealogy of local families and local history, the library may be able to perform some research. Please contact the reference librarians by calling 724-837-5620, extension 3 to discuss your interests and request. Fee for research will depend on amount of time spent researching, number of copies made, and mailing costs.
The librarians will search the newspapers on microfilm for obituaries that may have been published. Please see the list of newspapers on microfilm and the dates available for each newspaper. We can print obituaries and mail them to people who wish to request them. Our fee is $5.00 for researching, printing, and mailing obituaries. If you wish to have the request expedited, there is a fee of an additional $5.00.
These are some highlights of the collection:
1790 – Pennsylvania and Virginia
1810 – Westmoreland & Fayette Counties
1850 – Westmoreland, Washington and Fayette Counties
1880 – Westmoreland County
*The 1890 census is not available due to a fire.

Westmoreland County Census for 1790, 1800, 1810, 1820, 1830, 1840, 1850, 1860, 1870, 1900, 1910, 1920, 1930
The 1940 US Census is the most recent census that is available to search. Researchers can search by person's name online at this website – 1940 Census
The German Church Records of Westmoreland County Pennsylvania by Paul Miller Ruff, volumes 1-4
Births and Baptisms 1784-1815 by Rev. John William Weber complied by Della Reagan Fischer
Births – Baptisms of the First Lutheran Church, Westmoreland County, Greensburg, PA 1792-1853 compiled by Della Reagan Fischer
Ligonier Valley Cemeteries: Ligonier Borough and Township Compiled by William I. Iscrupe, 2 volumes
27 Cemeteries, Westmoreland County, Pennsylvania compiled by Della Reagan Fischer
Congruity Presbyterian Church, Salem Township, Westmoreland County, PA 1828-1909 complied by Della Reagan Fischer
Brush Creek Evangelical Church Records Complied by Della Reagan Fischer, 2 volumes
Birth-Baptisms-Cemetery Records, Denmark Manor Churches 1811-1907, Lutheran and Reformed compiled by Della Reagan Fischer
Inscriptions of Unity Presbyterian Cemetery, Unity Township, Westmoreland County, Pennsylvania complied by Della Reagan Fischer

Marriage and death notices from weekly newspapers 1818-1865, Westmoreland County, Pennsylvania copied and compiled by Della Reagan Fischer
Marriages 1866-1900 from old newspapers, Westmoreland County, Pennsylvania compiled by Della Reagan Fischer
Death notices 1866-1900, old newspapers, Westmoreland County, Pennsylvania complied by Della Reagan Fischer
History of the County of Westmoreland, Pennsylvania, with biographical sketches of many of its pioneers and prominent men Edited by George Dallas Albert, 1882
Old and New Westmoreland by John N. Boucher and Capt. Fenwick Y Hedley. Four volumes 1918

City of Greensburg: a history 1799-1949
History of Greensburg and Greensburg Schools by B.F. Vogle, 1899
A Bicentennial History of the city of Greensburg by Robert B. Van Atta

Greensburg City Directories in Print – The earliest city directory in print is from 1913. There are directories for intermittent years between 1927-1992
Greensburg City Directories on Microfilm – There are city directories beginning in 1909 and covering intermittent years till 1959.
Greensburg & Latrobe City Directories in Print – 2000 – present

Wills and letters of administrations of the Westmoreland County Court House 1771-1839 compiled by Della Reagan Fischer, two volumes
The Library has many volumes of the published Pennsylvania Archives. These Archives include early colonial records, marriage records, military records, tax records and more. These volumes cover the time period from 1664-1902.
Greensburg Tribune Review (Daily) January 1, 1991 to present (January 1, 1993 was not published.)
Greensburg Morning Review (Daily) January 1, 1908 through January 2, 1925; September 24, 1940 through December 31, 1955
Greensburg Daily Tribune (Daily) February 8, 1889 through October 18, 1940
The following dates are missing: July 1, 1892 to January 3, 1893; June 29, 1894 to December
31, 1894; December 19, 1895 to December 31, 1895; July 1, 1896 to December 31, 1896;
October 16, 1925 to February 1, 1926; September 1933 to October 1933.
Farmer's Register (Greensburg, PA) (Weekly) June 21, 1799 through April 24, 1802; August
18, 1840 through October 28, 1840
Greensburg Daily Record (Daily) April 3, 1886 through January 11, 1890
Westmoreland Intelligencer (Weekly) April 1841 to December 1847
Pennsylvania Argus (Weekly) December 7, 1832 through May 1834; January 9, 1867 through
December 21, 1871; December 8, 1886 through December 4, 1889; December 28, 1871
through December 18, 1872; November 20, 1907 through November 6, 1912
Tribune Herald (Weekly) July 29, 1870 through November 25, 1908
Greensburg Press Daily (Daily) June 13, 1882 through February 28, 1888; March 6, 1888
through March 18, 1898 (missing April 15, 1891 to September 13, 1897); March 22, 1898
through June 30, 1899
Greensburg Evening Press (Daily) October 1881 through March 31, 1891

---
Job Search & Resume Writing *
Use our computers to search, apply for jobs, and also write your resume. For in-depth help, call the library at 724-837-5620, ext 3 to schedule an appointment with CareerLink. Click through the titles for basic descriptions. If there was a resource you found especially useful, please let us know!
Click the icon above to further resources that will help whether you're a first time job-seeker looking for a job, looking to change career paths, or researching Pennsylvania careers and colleges, such as:
PA CareerLink
Resume Builder
PA Workforce Statistics
Pennsylvania Career Guide
Education Planner
Occupational Outlook Handbook from the Bureau of Labor and Statistics
Books at GHAL
Presents detailed information on resumé writing, including step-by-step instruction for creating effective resumes, advice for online job searching, and examples of successful resumes with their cover letters.
This 2016 edition features the latest studies and perspectives on today's job-market, including proven strategies for finding jobs even when everyone tells you there are none. Career expert Richard N. Bolles reveals surprising advice on what works–and what doesn't–so you can focus your efforts on tactics that yield results. This helpful manual shares proven tips for writing impressive resumes and cover letters, as well as guidance for effective networking, confident interviewing, and the best salary negotiating possible. But it goes beyond that by helping you to zero in on your ideal job–and life–with its classic Flower Exercise
The world's most popular job-search book is updated for 2017 to tailor its long-trusted guidance with up-to-the-minute information and advice for today's job-hunters and career-changers,"–Amazon.com.
A guide to determining one's own skills and career goals, finding helpful resources, writing a cover letter and resume, and interviewing for what could be–or lead to–a dream job.
Expanded and updated exclusively for graduates just entering the workforce, this extraordinary edition of Lean In includes a letter to graduates from Sheryl Sandberg and six additional chapters from experts offering advice on finding and getting the most out of a first job; resume writing; best interviewing practices; negotiating your salary; listening to your inner voice; owning who you are; and leaning in for millennial men.